Visit me on Instagram @NimuesLatex to see more of my work!  These were the top 9 photos from 2017:
Number 9:  Custom movie-style WonderWoman Costume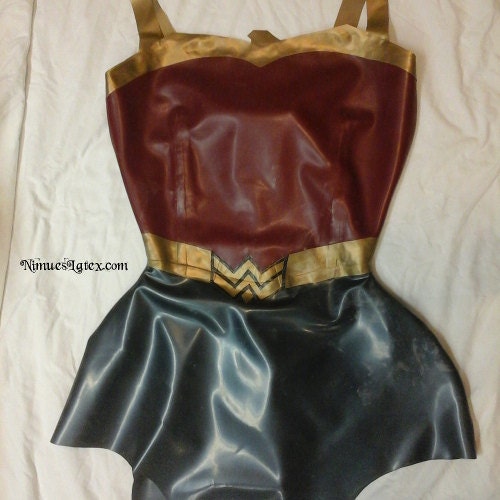 I'll have to move this outfit to the top of my outfits-to-be-modeled list!  This outfit was designed for a customer, and was based off of the outfit Wonder Woman wears in the new movies.  It has an attached skirt, fitted bodice, and added shoulder straps.  Matching gold thigh-high stockings and gauntlets completed the outfit.  You can find out more about my custom design services here.
Number 8:  Samus Aran's Zero Suit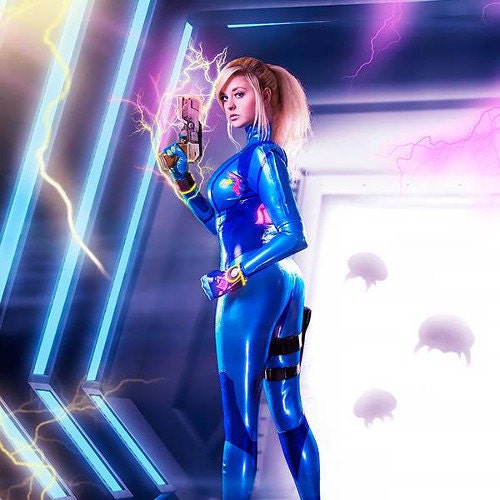 Underneath her power armor, Samus Aran wears her trademark Zero Suit in the Metroid games.  Erin Florence's artistic skill really shines in this photo, featuring cosplayer Ai-Tenshi Misha weilding a paralyzer gun by Keroga Forge.
Number 7:  Rei Ayanami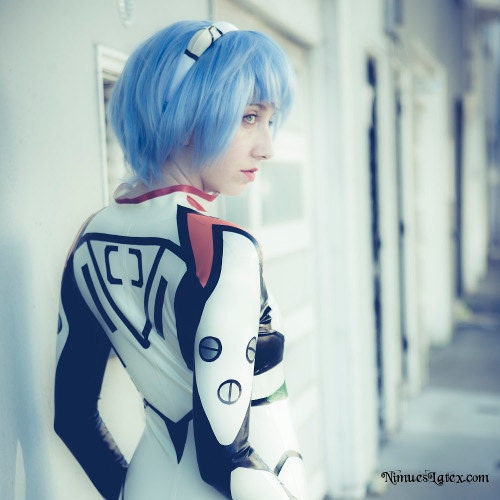 Rei Ayanami is the First Child and a skilled pilot in the anime series Neon Genesis Evangelion.  The soft lighting and turning-away pose capture Rei's mysterious nature (and all the attention to detail I put into her catsuit!) in this photo by Isaac Suttell, featuring cosplayer Erika Tschirhart.  
Number 6:  Elegant Halter Dress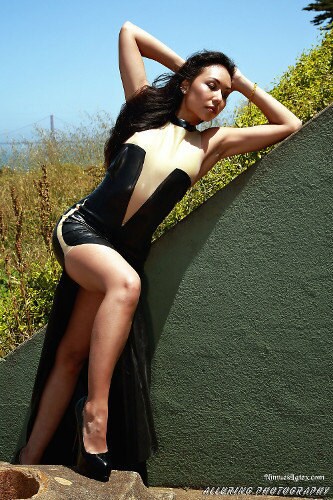 One of my newer dress designs, this dress version of my popular Sweetheart Top features a plunging V neckline and a high side slit, both supported by transparent panels.  Beautiful Summer Kay takes advantage of the side slit to show off her lovely dancer's legs in this photo by Alluring Photography.  
Number 5:  Harley Quinn
Customer Appreciation Photo!  @nimart1 does a fantastic cosplaying job as Harley Quinn from the Batman Arkham games.  She even caught the attention of Rocksteady Studios (the makers of the game) due to "the awesomeness of this costume".  I'm honored that one of my Harley Quinn catsuits was part of her outfit!  
Number 4:  Sailor Mars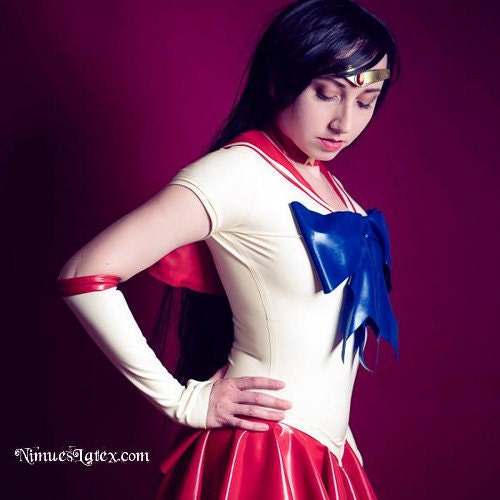 Sailor Mars takes a moment to contemplate the challenges of saving the solar system before going off to join her fellow Sailor Scouts.  Erika Tschirhart wears one of my Sailor Mars outfits in this photo by Isaac Suttell.
Number 3:  Cheongsam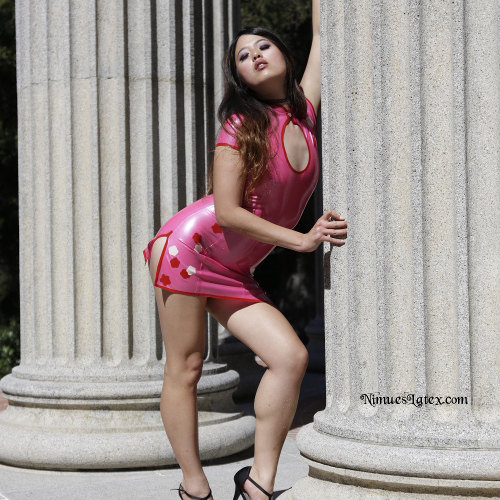 Another new dress design!  This Chinese-style dress has cute plum blossom decorations and slits up the sides.  Fan-Pei Koung brings out the sexiness of this short dress in this photo by Rodney San.  
Number 2:  Cheongsam in the pool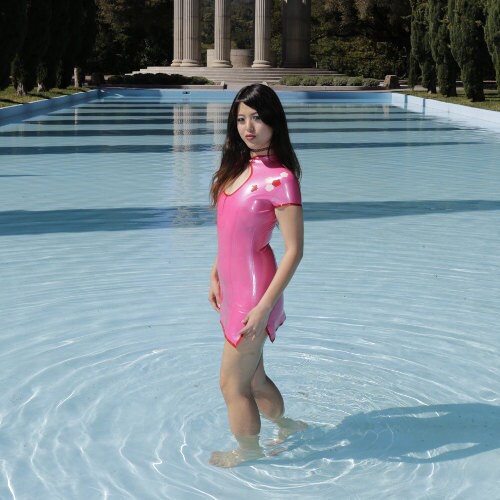 What's lovelier than Fan-Pei Koung in a sexy Cheongsam?  Wearing it in the pool!  Photo by Rodney San.  
Number 1:  Veil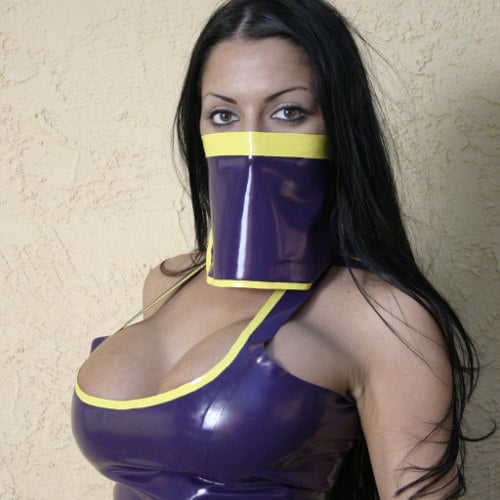 And the top photo for 2017 was...(drum roll)...this shot of Emoni in a simple but mysterious Face Veil!  Another beautiful photo by Rodney San.  Emoni's wearing her veil with the top from my Harem Girl outfit.  
Thanks for reading!  Follow me @NimuesLatex to see more fun latex photos!