Latex can be an intimidating material for those who haven't worn it before.  It requires some special care, can take practice to get a nice shine, and can feel odd at first.  But don't be shy!  Latex is sensual and sexy, and is easier to take care of than you might think.  Here's some simple pieces that would be a great place to start experimenting with the luscious world of latex fashion.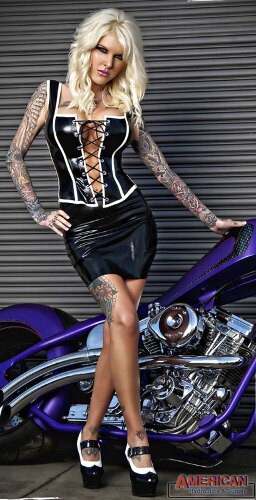 Always a classic!  No latex wardrobe is complete with a mini skirt.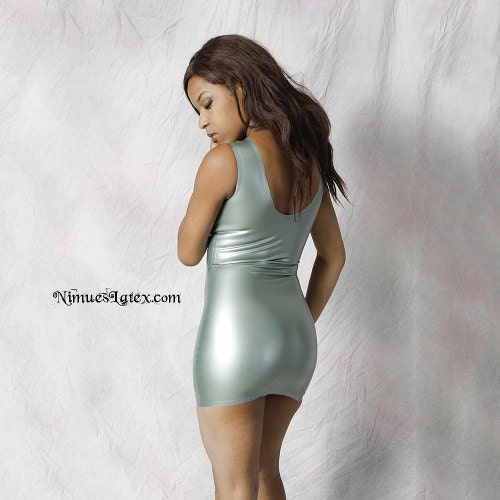 The simple pull-on design and flattering fit make this dress a great place to start your latex journey.  There's no zippers or fasteners to get in the way--just step in and pull it up!  Other pull-on short dresses that are easy to wear include my slip dress, asymmetrical dress, and two-tone dress.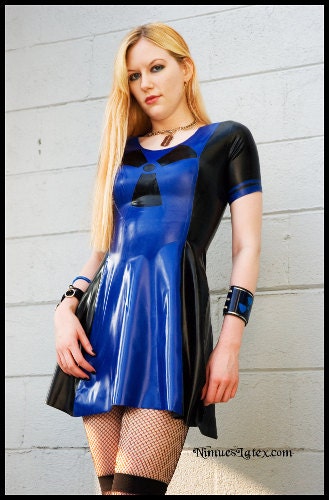 Like the dresses listed above, this dress doesn't have any pesky zippers or fasterners, while the short sleeves, high waist, and flared skirt give it a more modest fit.  This dress is flattering in either a two-color or monochrome color scheme.  My simple skate dress retains the flared skirt look but does away with the extra panels.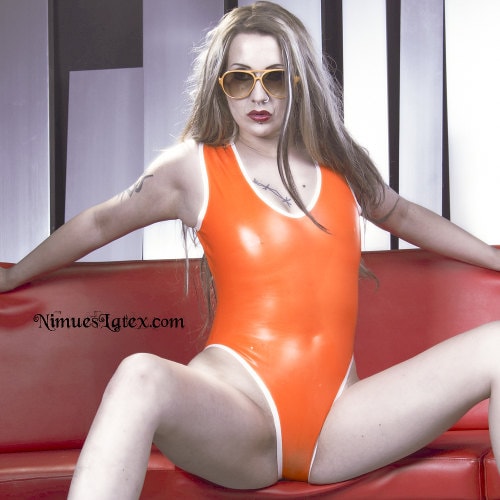 Another item that's easy to get into--the low back lets you just step into this leotard.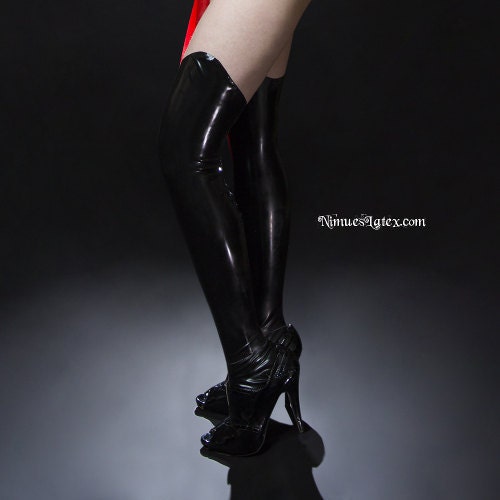 Slip a little latex into your outfit with a pair of stockings.  I prefer to make these to your measurements to make sure you get a perfect fit!  The shaped top pictured above adds a super-hero touch to your wardrobe, or check out my victorian stockings for a more old-fashioned look with a prominent stripe up the back.
Modeling Credits:
Mini Skirt:  
Modeled by Jessie Deville. Photographed by Keith Selle Photography:   http://www.modelmayhem.com/keithselle
Tank Dress:
Modeled by Britini-Chante:  http://www.modelmayhem.com/BritiniChante Photographed by Rodney San:  http://www.modelmayhem.com/latex
Fitted Skate Dress:
Modeled by Brandyy Skye.  
Photos by Whiplash Studios:  http://www.whiplash-studios.com/
French Cut Leotard:
Modeled by Sasha. Photo by Manuel Urquizar:  http://www.fetish-shooting.com/
Super Hero Stockings:
Modeled by Ai Tenshi Misha:  http://www.facebook.com/aitenshimishaofficial Photos by Gas Oven Photography:  www.gasovenphotography.com